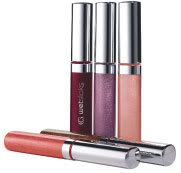 I absolutely love this lipgloss. I have tried every expensive brand under the sun but this one is one of the best.
-It is silky and smooth, not goopy and sticky
-It has staying power
-The colors look so good, I rarely buy one that does not compliment me (My current fav. is Wine Shine)
-The pigment is heavy enough to actually show up, but light enough to look natural
Buy some next time you see it on sale at the local drugstore! You will not be disappointed.